Hi Friends!
You know that feeling you get when someone says your best friend is their best friend?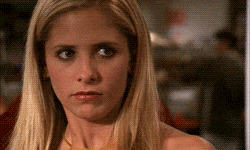 That's how I feel when someone says they like Lemonade more than me.
Let me preface this post by saying I can't possibly list out all the reasons I have all the feels for this album…
In just a few days (April 23rd to be exact) it will be exactly 365 days since Beyonce released Lemonade and it has yet to leave my CD player in my car (yes I still buy CDs). My boyfriend has tried to literally fight me to switch it out, but he lost. He complains "will this album ever get out of my liiife?" and I'm like "If you try this shit again, you gonna lose your wife." Okay we're not married but I got my point across.
Like Adele, I strongly believe the Grammy's got it wrong.
Sometimes albums come along exactly when you need them. So far in life, this has happened to me three times. First in 2008 with Kanye's 808's & Heartbreak then in 2012 with Lana Del Rey's Born To Die and now with Beyonce's Lemonade.
The album contains so many amazing lyrics, it's hard to pick just one. So below, I've picked my favorite one-liners off of each track (still hard). This probably seems like an easy way out, and I agree. But like I said above, I can't really express in full English language sentences, why Lemonade has captured my heart the way it has.
So, I decided to let the lyrics speak for themselves and give you my thoughts every time I hear them.
Enjoy!
---
1. Pray You Catch Me
'You can taste the dishonesty
It's all over your breath
As you pass it off so cavalier'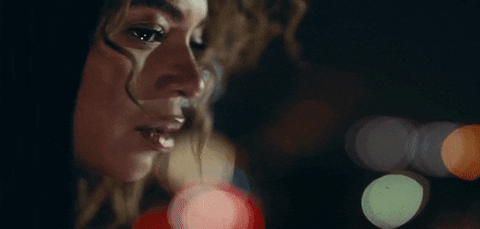 What a beautiful way to say something so sad.
---
2. Hold Up
'How did it come down to this?
Goin' through your call list
I don't wanna lose my pride
But I'ma fuck me up a bitch'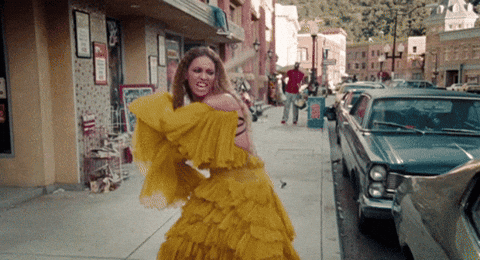 Omg, not even Queen B is safe from the dreaded feeling that her partner is unfaithful and feels the need to go through his call list. Sad but also sort of relieving.
---
3. Don't Hurt Yourself
'Just give my fat ass a big kiss boy
Tonight I'm fuckin' up all your shit boy'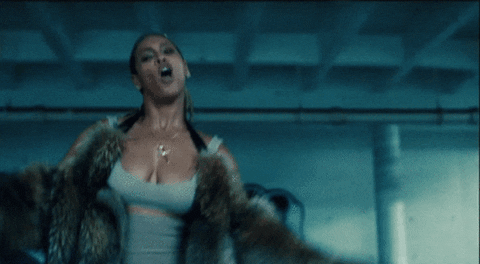 I just really like how she refers to her ass being fat. What? Like it's a bad thing?
---
4. Sorry
'Suck on my balls, pause, I had enough'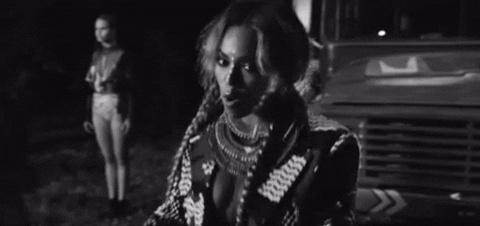 It's true that women say things like this more than men and I like it.
---
5. 6 Inch
'She too smart to crave material things
She pushing herself day and night'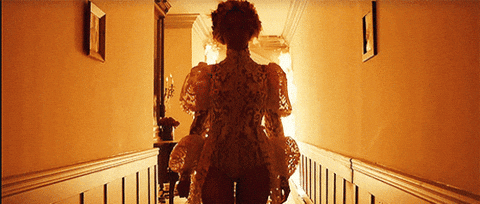 There is literally nothing better than a woman who pushes herself to get what she craves and deserves, and Beyonce is the epitome of this.
---
6. Daddy Lessons
'My daddy warned me about men like you'
I totes forgot that Bey saw infidelity affect her parents relationship. I wonder if she feels like she should have known better? Never question yourself, Bey!
---
7. Love Drought
'Always been committed, I been focused
Always paid attention, been devoted
Tell me what did I do wrong?'
DO NOT blame yourself, girl.
---
8. Sandcastles
'And your heart is broken, because I walked away
Show me your scars, and I won't walk away
And I know I promised that I couldn't stay, baby
But every promise, don't work out that way'
Omg I can't handle it. I forgot that the Carters are real people and experience pain and struggles like I do.
---
9. Forward
'It's time to listen, it's time to fight'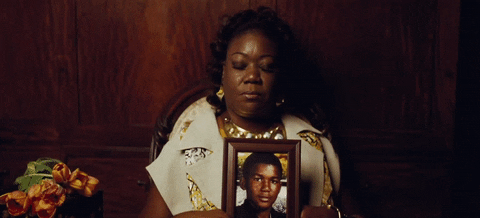 We gotta start listening and fighting for each other instead of against.
---
10. Freedom
'I'ma keep runnin' cause a winner don't quit on themselves'
Okay thank god, there's the Beyonce I know. I was getting a little worried.
---
11. All Night
'They say true love's the greatest weapon
To end the war caused by pain
But every diamond has imperfections
And my love's too pure to watch it chip away'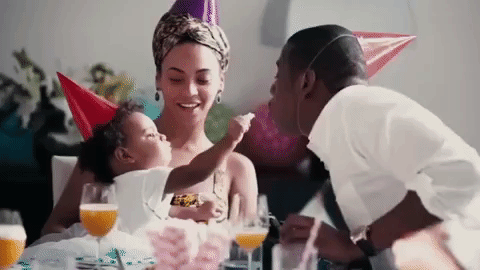 With love always comes some level of pain and that pain is cured by love. Humans are so fucking complicated.
---
12. Formation
'When he f*ck me good I take his ass to Red Lobster'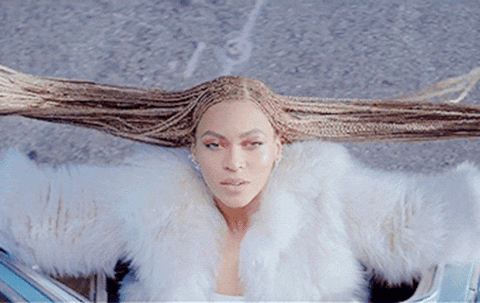 I just really love this lyric and I really love the thought of Bey and Jay walking into a Red Lobster.
---
Maybe it's because – the reality is – we're all human – even the Carters.
I know what it's like to be lied to. I know what it's like to go through a call list and not like what I've found. I know what it's like to question what I've done wrong. I know what it's like to contemplate walking away or making it work, I've done both.
I mean, Beyonce is the epitome of a strong af, independent woman for like, ever. For her to release this album, basically acknowledging (without publicly acknowledging) that Jay was unfaithful and taking us through every stage of her grief, blows my mind – even a year later.
What I conclude is this: BL (Before Lemonade) I equated staying with an unfaithful partner with weakness. AL (After Lemonade) and after some life experience of my own, I realized how much strength it takes to stay and fight and make it work after infidelity occurs. Thanks for making lemonade out of lemons, Bey.
---
Chuckin' my deuces up.
xo Lauren