Hi Friends!
Another Tuesday, another celeb transformation – or should I say MANsformation – because like, today's transformation is a that of a man's. 
Anyywaaays, today's post goes to a man who went from a husky funny guy to ab-tastic action hero right before our very eyes. May I present to you, the transformation of Chris Pratt.
Enjoy!
---
Circa 1996

Classic yearbook pic.
---
2000
I wonder who told Chris this head shot was a good idea. Like, who directed him to unbutton his shirt all the way down? Was the black and white added for dramatic affect?
---
2002
Ed Sheeran before there even was an Ed Sheeran.
---
2004
Really showing off his acting range and purple swag.
---
2006

Looking at me like that…I think I'm falling in love with you, Chris Pratt.
---
2008
I guess Anna Faris felt the same way.
---
2009
No shame in Chris' dad bod game.
---
2013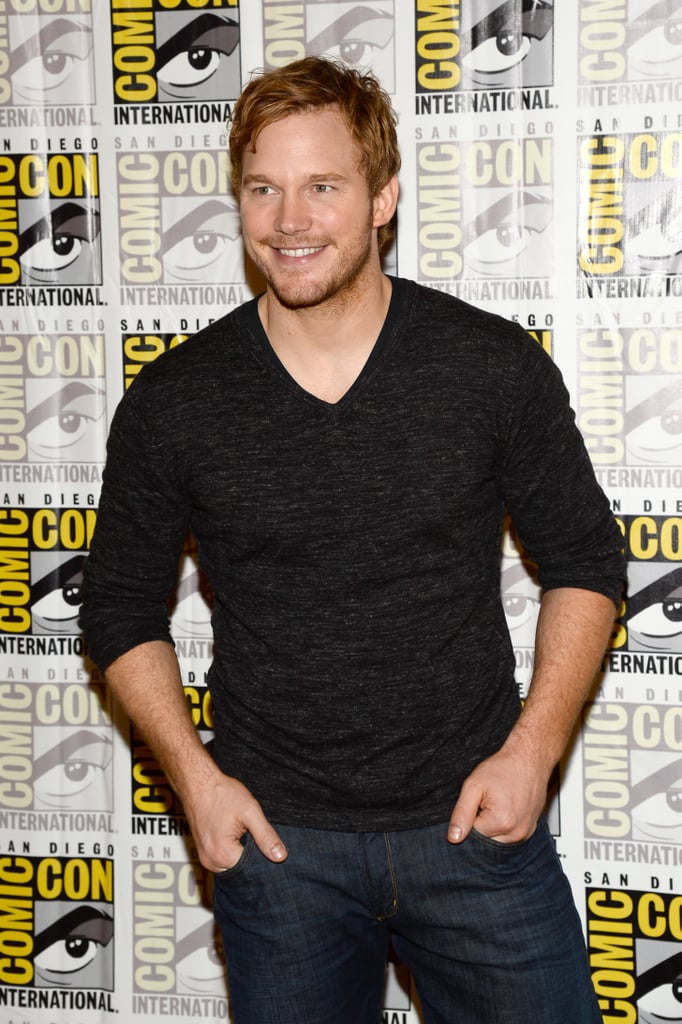 You can tell Chris is feeling good about his transforming bod – a tight V-neck sweater? Dead giveaway.
---
2015
Oh em gee. It's kinda weird Chris posted this especially bc he's pouting those lips, but I'm glad he did.
---
2016
You pop that collar, Pratt. Pop that collar real good.
---
2017
Pardon my crudeness, but anyone else notice how big Pratt's feet are…?
---
Talk about a zero-to-hero transformation. I mean, don't get me wrong I personally prefer a guy with a little in the middle but that's mostly because I would feel super insecure about my own body if he had abs like Pratt. Obvs something Anna Faris need not worry about. Just another reason I'm happy to be a normal 🙂
Until Next Time!
xo Lauren