Hi Friends!
I'll be honest, I'm really, no like, really not into whatever career path Katy Perry is trying to explore right now. I try my best to keep it positive (both on the blog and in life) especially when it comes to women and because we get enough negative judgment as it is. Amiright? But like Katy's new song Bon Apetit is really bad, no like really bad. And then SNL happened. And somehow Katy showed viewers that even as a pop superstar, she has zero rhythm and/or presence of mind that her single Bon Apetit is not a hip hop song and therefor should not and cannot be danced to as such (even if it features Migos). Was that way harsh Ty? Sorry, maybe Katy's just a virgin who can't drive. But seriously, ICYMI – here are some highlights: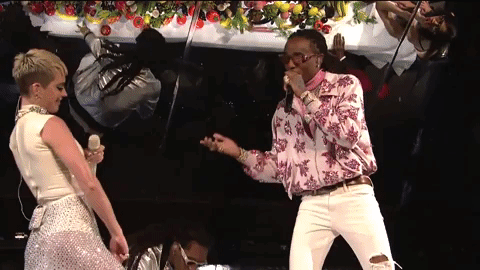 Anyyywaaays Katy Perry is my muse for Transformation Tuesday and really, it's more about the transformation of her hair because the woman just can't make up her mind. Let's hope she likes her current look – because she certainly went all in.
Enjoy!
---
2000
RIP "The Rachel" and bebe.
---
2002
Short and shaggy.
---
2006

Um, maybe the most beautiful pic I've ever seen of Katy Kat? Fresh faced and sunkissed. Also eyebrow perfection.
---
2008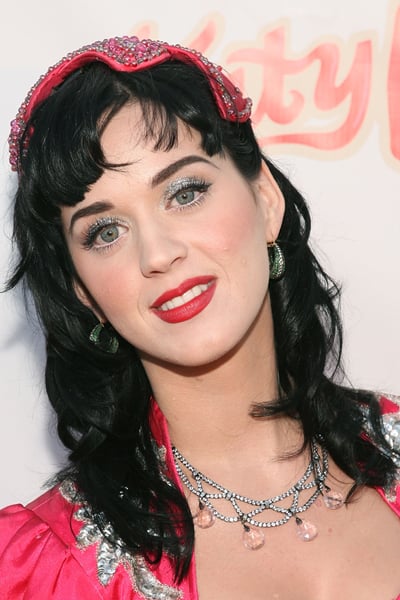 Experimenting with accessories. Is this the same person as above?
---
2010
Fun with wigs.
---
2012
So goth rn.
---
2013
Katy went back to black while dating John Mayer.
Side bar: Jessica Simpson did that too while dating Mayer. She said she wanted to look more intellectual for him. That's annoying. I bet he's a creepy control freak. 
---
2015
More "fun" with wigs.
---
January 2017
This is Katy's marching-for-womens-rights-look.
---
May 2017
Bon Apetit bitches.
---
Again, trying my best to be positive and supportive of another woman just doing her thang. But like, this thang isn't working, Katy Kat. Do you realize how many years it will take to grow back your hair? Remember Britney's ever showing extensions after 2007? I guess it's a good thing you're so familiar with wigs.
Until Next Time!
xo Lauren