Hi Friends!
There comes a time every year, as the Summer heat starts to fade away and the crisp air of Fall slowly rolls in that I have a moment of gratefulness, a fleeting handful of thoughts as to why I welcome the arrival of autumn and am so ready to say goodbye to Summer.
Every year the thoughts are pretty much the same and they last for about a minute because it doesn't take long to remember that with Fall comes Winter and Winter is the absolute worst, and then I just get depressed that Summer is over.
But for now, these 9 gifs perfectly sum up what I'm always thinking during this transitional time of year- the stuff that's gotta go and the stuff I gladly welcome back.
Enjoy!
---
1. So long bugs.
The mosquitoes, the crazy moth infestation, the flying beetles. I'm done. Please go hibernate or whatever you do right now.
---
2. So long humidity.
I literally forget what my hair looks like blow dried and straight.
---
3. Oh hey flannel!

Not to toot my own horn here but guys, I look really good in flannel and I can't wait for my wardrobe to consist of it all.
---
4. So long boob sweat.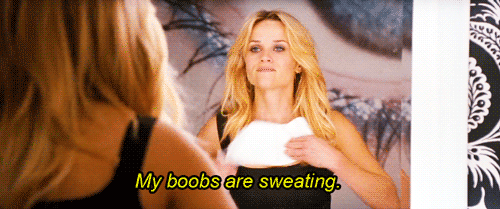 Ladies, the boob sweat does not discriminate. Whether you've got an A cup or D cup you know how disgusting this is.
---
5. Oh hey new episodes of my favorite shows!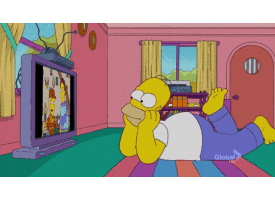 Let's face it, some shows you just can't stream all day everyday. If you still kick it old school and are excited for shows like This Is Us and The Walking Dead to start again, you have this thought, too.
---
6. Oh hey hoodies!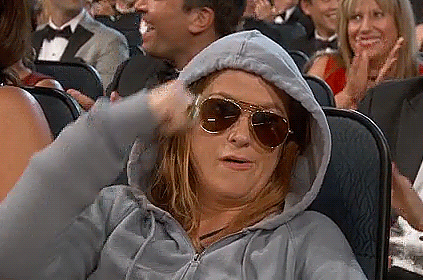 The real champions of the cold weather are sweatshirts and hoodies. If it's baggy enough you can go braless without anyone even knowing. Don't feel like putting any effort into getting ready but still wanna look kinda cute? Hoodies.
---
 7. Making the switch from iced to hot coffee.
This one is definitely a personal preference but regardless, it's a reoccurring thought for me and something I must contemplate every year.
---
8. Oh hey warm, comfy comforter!
It can be torturous sleeping in the Summer heat. When you can finally open the windows are smell that fresh air under your favorite comfy comforter- that's the good stuff right there and if I could do a back flip into it every time- I would.
---
9. Hmm, what should I be for Halloween?
I always start to think about this in September, this is the year I will go out and have a super cute, clever costume. It literally never happens. But one year, one year it will! (shaking my fist at computer screen rn)
---
 Until Next Time!
xo Lauren